What's happening in January
Samstag, 16. Januar 2016
The wait is over on the 22, of January...
After seven years we finely have a new Album from the Queen. Have a listen to her single "Can't get enough of myself" on spotify.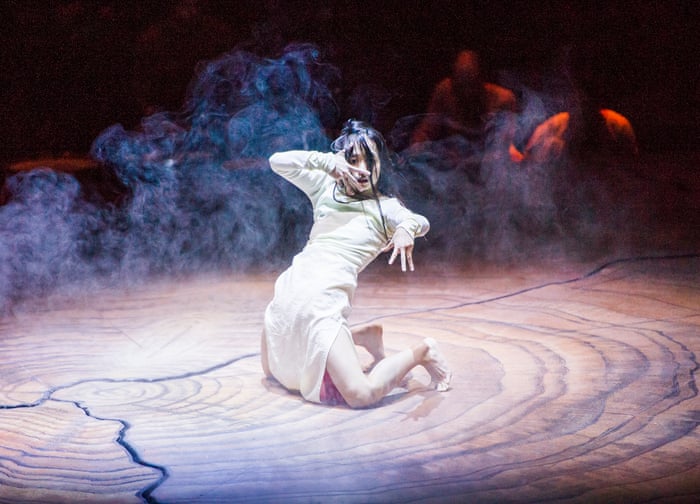 Until Lion is Akram Khan's much-hyped new production which is running from the 9 - 24 of January. The London-born choreographer is known for collaborating with the likes of Anish Kapoor, Hanif Kureishi and Antony Gormley, but here he returns to the Mahabharata - the epic Sanskrit poem that first shot him to fame as a dancer. Khan's updated rendition will combine traditional Indian "kathak" movement with contemporary dance.
Annie Leibovitz revisits WOMEN, the famous photo series made with Susan Sontag in 1999, for a tour that will showcase her portraits in ten cities across the world. Female actors, astronauts, rodeo riders, activists, coal miners and surgeons are all among the mix in the portfolio, which charts the changing role of women in society. It launches in London, at the Wapping Hydraulic Power Station. (January 16 – February 7)
David Bowie Is Happening Now was filmed live in the V&A's ground-breaking exhibition in 2013 and is shown as a special event at The Lydia & Manfred Gorvy Lecture Theatre on Sunday 17 January. The film combines a tour of the exhibition with the curators, archive footage and interviews with special guests including Kansai Yamamoto, Jarvis Cocker, Professor Sir Christopher Frayling and Jeremy Deller.
The Lydia and Manfred Gorvy Lecture Theatre
Screening 1 – 10.30-12.15
Screening 2 – 13.00-14.45
Screening 3 – 15.15-17.00
Free, booking recommended
100 tickets available for advance booking for each screening.
A further 175 places will be available from 30 minutes prior to each screening.
Please make your way to the Lecture Theatre where places will be allocated on a first come, first served basis.
See the City in a new light in Lumiere London. The running times for the festival are from 6.30pm to 10.30pm each evening, 14 to 17 January 2016.
Download the free map to find the installations or download the free London Official City Guide app for your iPhone or Android, and search for the Lumiere London section within the app.
A limited number of printed maps will also be available during the festival.
Got any spare plastic bottles? Bring them to Trafalgar Square on Thursday evening (6.30pm to 10.30pm) and they'll become part of a light installation.
Look out for Team London volunteers at each of the festival areas. They're on hand to answer your questions about the installations, and help you get around.
Painting the Modern Garden: Monet to Matisse - The rain and cold are getting to you? Get the spring back into your step quite literally at the Royal Academy of Arts from Saturday 30 of January until Wednesday 20 of April 2016.